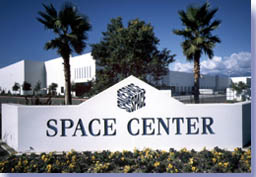 3401 Etiwanda
Mira Loma, CA 91752

(909) 685-5221
Contact: Tom Cruikshank


[email protected]



A 1.75 million square foot industrial warehouse complex in the heart of the Inland Empire. Located less than five miles from Ontario International Airport at the intersection of the Devore, Pomona and San Bernardino freeways.
Space Center acquired this former U.S. Air Force Depot in 1966. Each of its ten 175,000 square foot buildings features rail service and dock high loading.
Over 330 acres of land make this site a prime location for build-to-suits. Between 1997 and 1999 three buildings, totaling over 750,000 square feet, have been constructed and leased.